Convert your data to any standard format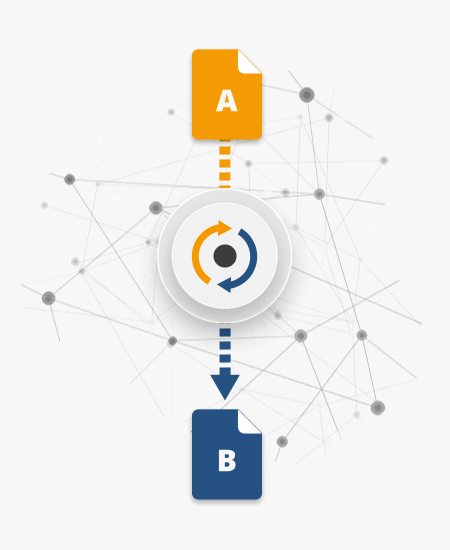 With the help of the functionality of i‑effect®'s EDI converter it is possible to convert different file formats such as: EDI messages, IBM i files, PC formats or database entries, as well as ERP files. For example, you can convert the original formats you use in-house into message formats of common EDI standards (e. g. UN/EDIFACT, ODETTE, VDA, ANSI X12, etc.). Our graphical EDI mapping module *MAPGUI facilitates the creation and maintenance of EDI mappings, so you can keep track of your processes yourself.
EDI conversion with i‑effect®
Transfer your EDI messages securely and reliably
There are various communication protocols for transmitting the corresponding EDI messages to the respective partners. Both industry-dependent and industry-favored transmission paths are available. With the communication modules of i‑effect® you transfer your data automatically, securely and efficiently to your business partners by using a multitude of possible communication modules (*AS2, *OFTP, *EMAIL, etc.).
EDI communication with i‑effect®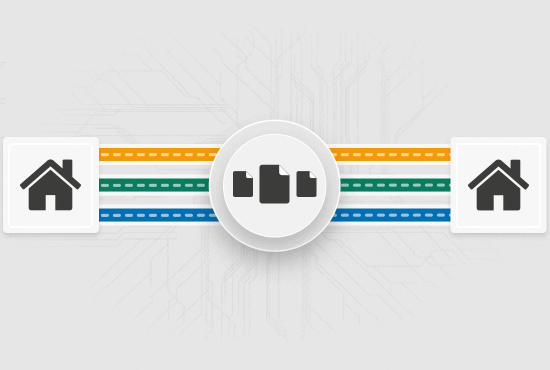 Automate your processes on IBM i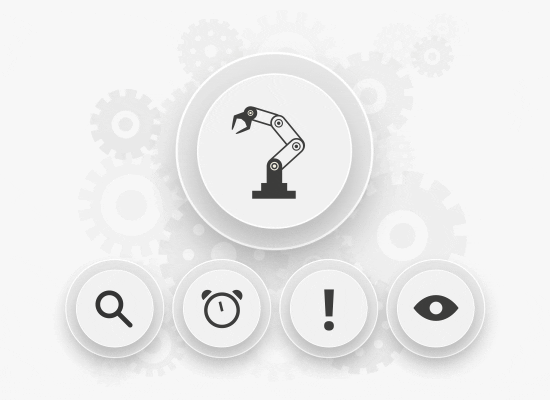 In order to control your business processes and your entire EDI workflow on IBM i, our *SERVER module offers extensive possibilities for the automation and monitoring of functions and work-processes. Define time- and/or event-controlled tasks for the automated processing of files or for the control of workflows.
Automation with i‑effect®
Use our extensions:
Compression, administration or high availability
You can additionally use our extensions to enhance your processes. For example, you can compress data natively on IBM i using the *ZIP module. With the free graphical administration interface *WEBCONTROL you keep track of all processes that take place in i‑effect®. With *IASP you provide the necessary security for systems that are critical for your day-to-day business.
Extensions of i‑effect®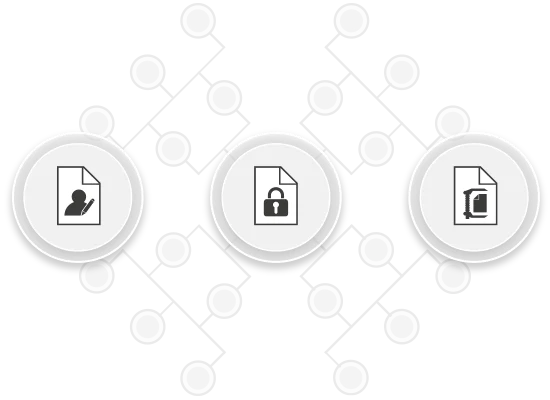 Native on IBM i
i‑effect® is the only IBM i and IBM Power Systems solution that takes over the complete workflow and lifecycle of electronic data exchange.
Graphical installation
Install and update i‑effect® with our graphical installer even outside the green screen.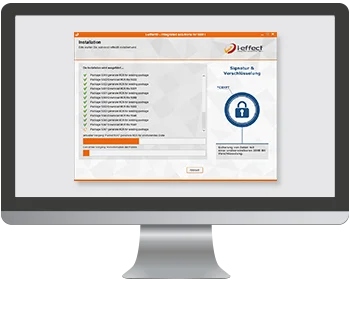 Graphical administration
The graphical web interface i‑effect® Webcontrol enables intuitive control, administration and monitoring of your EDI processes and server workflows.
Modular design
i‑effect® has a modular structure and thus offers the possibility of an individual composition according to your operational requirements.
EDI Case Studies
Learn how our customers use our products and services to solve IT challenges.