On its way from the manufacturer's warehouse to the consumer's shopping cart, a product passes through many intermediate stations. To ensure that the goods reach retailers quickly and cost-effectively, the requirements for data exchange are high. For more than 30 years, the industry has therefore relied on electronic data interchange (EDI).
The requirements for EDI in retail are increasing
Retail chains have become longer, more global and more diverse in recent years. Error-free data exchange of price catalogs, sales figures and warehouse data is now more important than ever to avoid costly delays. Added to this is technological development. It has led to producers no longer supplying only bricks-and-mortar retailers. Today, they also have to prepare their products for e-commerce platforms such as Amazon Vendor Central, Magento or Shopify. E-commerce has its own set of rules for message formats.
Many large (individual) trading groups have made the use of EDI a prerequisite for cooperation for years. Others place such high demands on data transmission that business partners cannot fulfill them in an economical way without EDI. The challenge with EDI use in commerce: companies must be able to process many different standards and message formats if they do not want to risk any disadvantages. Amazon is a case in point: Those who do not use certain message formats can deliver, but may have to reckon with poorer placement of their products on the marketplace.
Secure your competitiveness in the supply chain with powerful EDI software
It is not only the demands of the market that make the use of EDI necessary. For years, price pressure has been increasing in the consumer and retail sectors. Manual data transfer results in high labor costs. These costs must be cushioned. Also the processes in the warehouse are not optimal without EDI: The control of goods takes a lot of time, high throughput times inhibit the turnover. EDI is therefore a necessity for retail companies to ensure their competitiveness. If intelligent automation is also implemented, companies with EDI will not least benefit from cost advantages.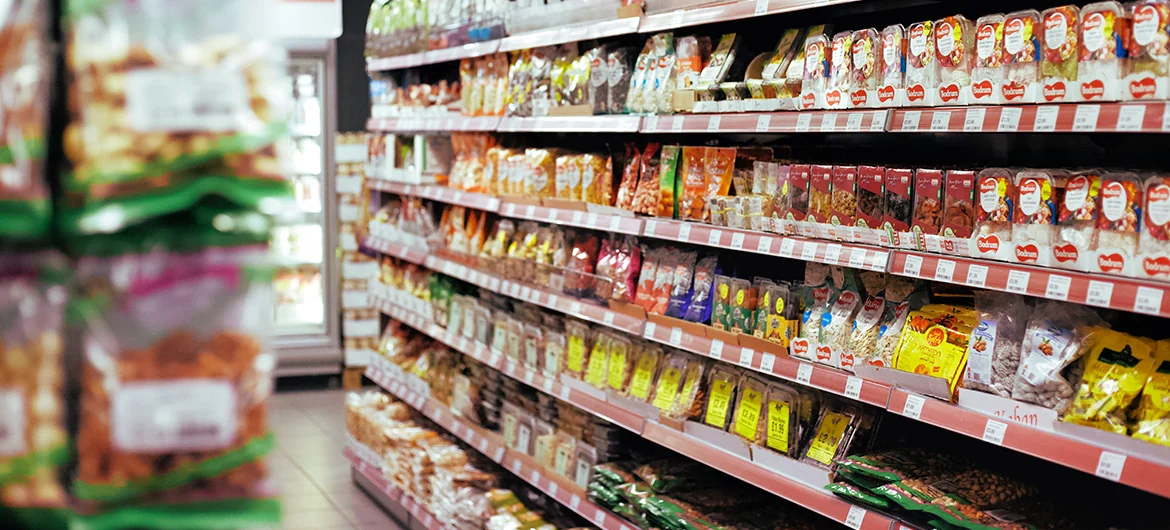 With i‑effect®, we offer retail companies a maximally flexible EDI solution optimized for the requirements of the entire retail industry. From our cooperation with large retail groups such as Unilever and Kaufhof, FCMG companies such as Edeka, Aldi, and the Schwarz Group, and home improvement stores such as OBI and Toom, we know the expectations and processes that suppliers must fulfill in the respective industry.
i‑effect® takes into account the heterogeneity in retail and supports all important data standards and message formats. You - or your trading partners - have individual requirements? i‑effect® is also up to the task. We flexibly adapt the solution to your application scenario.
Our EDI software
i‑effect®: flexible, versatile, reliable
To minimize implementation costs, i‑effect® is modular: You select only the modules you need to optimize your data infrastructure. Via a web platform, you have maximum transparency over the data connections. Thanks to the clear user interface and the extensive research tools, configuration and monitoring can be carried out easily even by employees without technical know-how.
i‑effect® offers you these possibilities
Data formats
EDIFACT

(i.e. EDIFOR, EANCOM)

FLATFILE

X.12

ZUGFeRD

XINVOICE

openTRANS
Output types
ORDERS

DESADV

INVOIC

ORDRSP

REMADV

850

856

810

And more...
Optimize your EDI structures in retail with i‑effect®
Easy EDI connection of e-commerce platforms and store systems (Magento, Shopify, Amazon Vendor Central)
Support for the SAP Ariba Cloud Integration Gateway (CIG)
High transparency through EDI web platform WebControl
Individual customization options for EDI processes
Important integration link between all trade participants
Trouble-free processing of diverse data formats and file sizes
Increased efficiency through elimination of manual processes and digital document flow
Fast and easy connection for frequently changing EDI trading partners
Research tools for clerks without technical know-how
Contact
We will be happy to advise you personally and compile
an individual concept with you. Request now without obligation.