with the i‑effect® MAPGUI
Not every customer is the same and not every file is identical. In everyday EDI, you will encounter a variety of different data formats, message types and individual requests from your EDI partners. This makes a flexible mapping tool all the more important.
What is the i‑effect® MAPGUI?
i-effect MAPGUI solves all conversion tasks centrally in one software. You can connect heterogeneous system landscapes with each other or translate different source data formats into various target files. i‑effect®® MapGUI enables you to create and maintain EDI mappings ergonomically by simple drag & drop.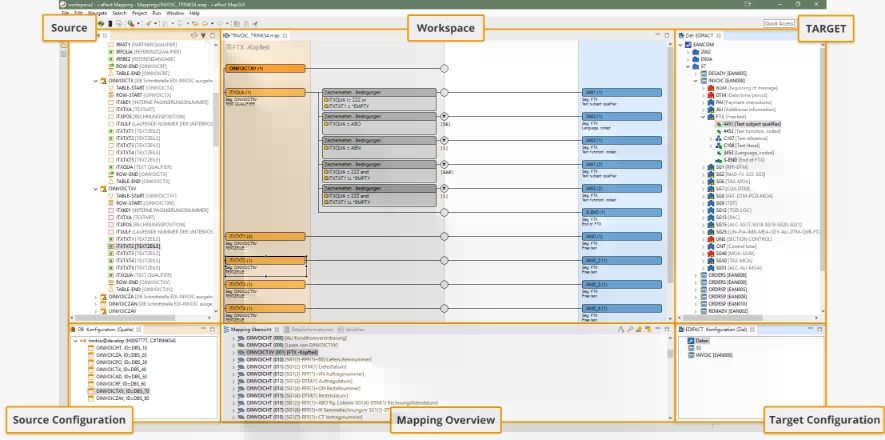 Conversion of a wide range of data formats
The i‑effect® EDI converter, which executes the EDI mappings, supports all common data formats. These include: CSV, EDIFACT, FLATEFILE, XML, X.12 and last but not least ZUGFeRD or XInvoice. Of course, i‑effect®®s MapGUI also addresses different databases as source or target.
EDIFACT

Flatfiles

ANSI X.12

XML

SAP IDOC

CSV

TRADACOMS

ZUGFeRD

Databases
EANCOM Subset of GS1

UN/EDIFACT UNECE

XML-Opentrans

VDA-Recommendations

X12 Transaction Set

SAP-IDOC interfaces

XML-Sepa

EDI@ENERGY

XML-Standard ISO 20022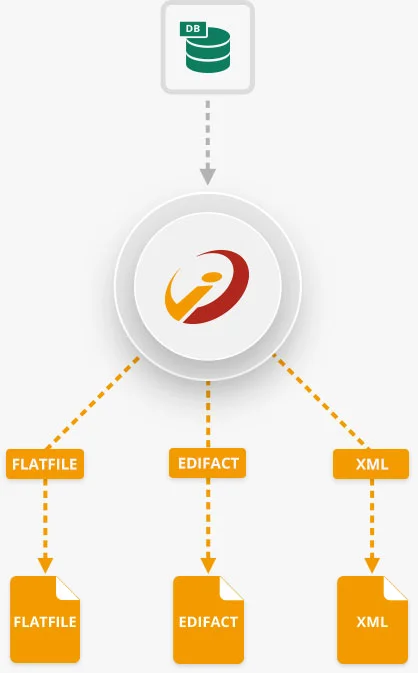 i‑effect® MAPGUI - Features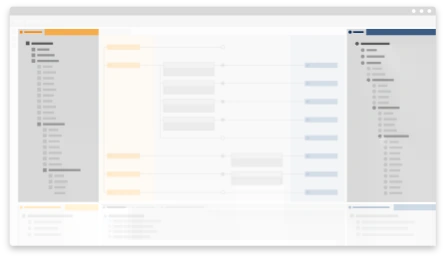 Complex standards visualized
The i‑effect® MapGUI shows you the different EDI standards and databases on the source and destination side in a tree structure. This way you keep the overview about the data format and the underlying hierarchy.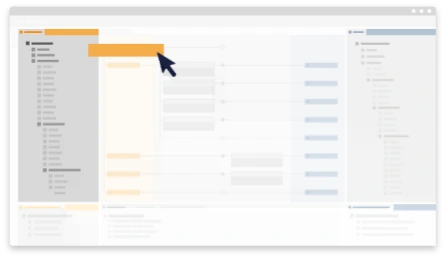 Simple operation by drag & drop
By simply dragging and dropping, you map the data fields between the source and target formats, providing instructions on how to transform the data.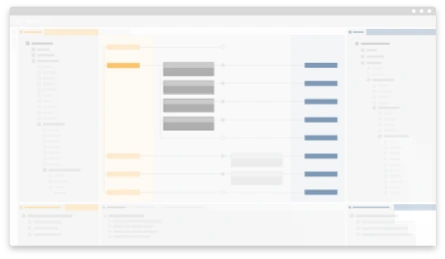 Task framework enables data customization
Using a variety of tasks, you edit the data transformed by the mapping at runtime. For example, you can change date formats, manipulate text strings, or make substitutions in the text.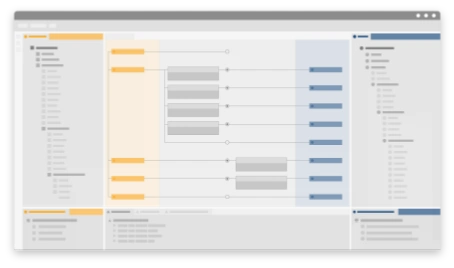 Deliver different data with conditions
By using conditions, you can react to different characteristics in your data at runtime. For example, you write certain additional information only if a certain indicator exists for it.
For whom is the i‑effect® MapGui suitable?
i-effect MapGui is suitable for all users who want to independently implement EDI or EAI tasks in their company. By using a graphical mapping tool, you have knowledge of the processes of your data conversions at any time and remain flexible for internal or external adaptation requests.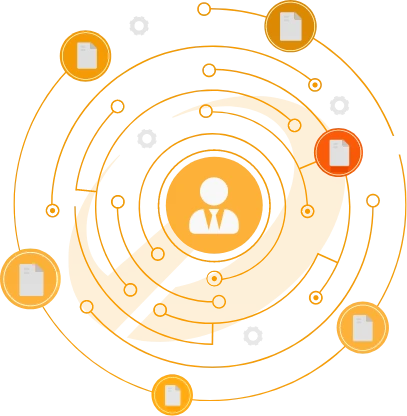 Info:
Mapping creation & maintenance: If you do not have the time or resources to create or customize mappings, we will of course be happy to support you.
Application examples for EDI mappings
There are a variety of application scenarios for the use of EDI mappings. In the EDI and EAI environment, EDI mappings are used to exchange data across different data formats between systems or partners.
Create EDIFACT file from the interface of the ERP
A mapping contains the instructions with which fields from the ERP interface database an invoice file in EDIFACT format is generated.
Interface communication with a document management system
The mapping transfers the header and item data from the incoming invoice processing to the DMS system.
Populate database from a WebShop with inventory information
The inventory information of a webshop is synchronized between two different database types (MYSQL & DB2) using a mapping
Telegrams of a PLC in the high-bay warehouse fills orders in the ERP
With the help of mapping, CSV files generated by the PLC during the storage and retrieval process are converted into the XML interface format of the ERP.
New customer requires X.12 data exchange
To acquire a new customer, it is essential to process his orders in X.12 format and transfer them to your enterprise resource planning system as an XML file, for example.
Federal Government Expects XBill
To meet legal requirements, you must now generate and send invoices as XInvoice XML.
Contact
We will be happy to advise you personally and compile
an individual concept with you. Request now without obligation.