EDI communication with i‑effect®
Exchange EDI files and EDI messages
i‑effect®® is an EDI solution with which you send and receive EDI files and EDI messages. For this purpose, a number of different EDI communication protocols are available, which allows you to connect all your EDI partners via a single EDI software.
Our EDI software includes client and/or server for the following protocols:
AS2

E-MAIL

FTP

SFTP

FTPS

HTTP

OFTP2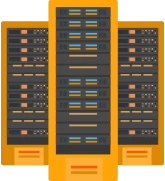 ON-PREMISE ON IBM I
If you want to run your EDI solution on your own AS400 or on IBM I, our EDI on-premise variant is the right choice.
To the on-premise solution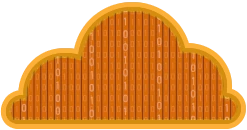 CLOUD
You do not have a System I or would like to use the EDI solution in the cloud or as a service? Then our cloud solution is right for you.
To the cloud solution
EDI communication made easy
A central solution for your EDI data exchange
i‑effect® supports all common EDI transmission protocols. You send and receive all EDI messages within one software.
Your EDI system grows with your requirements
Start with one EDI exchange protocol and add more as needed. The functional range of i‑effect®® grows with your requirements.
Keep track of traffic
No matter which protocol you use: We display all your incoming and outgoing EDI messages in a common document inbox and outbox.
FUNCTIONS
Volume-independent EDI solution
Define any number of client and servers. No matter if you set up only one or hundreds of EDI client/EDI servers, send a few or tens of thousands of messages, i‑effect®® handles these tasks with the same reliability and performance.
Quick and straightforward EDI onboarding
In order to connect your EDI partners to your EDI system as easily as possible, i‑effect®® offers a number of features (forms, certificate manager, PDF for onboarding) that support you in establishing EDI communication within a short time.
Advanced master data: EDI sender and recipient
With i‑effect® you can of course define multiple senders for your EDI system. Thus, the software also allows you to map several locations or sales brands. This also applies, for example, to the branches of your EDI partners. With the help of our extended master data, you can also store the internal customer numbers or GLNs of your partners.
Certificate store incl. notification system
The certificate memory integrated in i‑effect® allows you to keep track of the certificates used for EDI data exchange at any time. You will receive a notification before certificates expire and thus never run the risk of missing the exchange of your certificates.
Features:
Sending & receiving EDI messages

.

Indexing file contents even without conversion

.

Document input and output for easy monitoring

.

All EDI transfer protocols in one software (AS2, E-Mail, FTP/SFTP/FTPS, OFTP2 & HTTP)

Secure and reliable exchange of business documents

.

Connection of X.400 partners via Telekom's AS2 gateway

.
Use Cases:
Sending EDIFACT ORDERS via AS2 to your supplier

.

Providing an FTP server for receiving ORDERS from your customer

.

Sending encrypted & signed invoices by mail

.

Sending delivery messages (DESADV) to your automotive customer via OFTP2

.

Retrieving inventory messages from a store via the HTTP protocol

.

Send ZUGFeRD & X-Invoice to a public procurer

.
Contact
We will be happy to advise you personally and compile
an individual concept with you. Request now without obligation.