There has been a massive price war in logistics for many years. The number of providers and competition from global corporations is growing, and price levels are falling. Those who want to conclude contracts with trading companies without cannibalizing their own margins must optimize their processes. One method: electronic data interchange (EDI).
EDI in logistics: Optimal networking becomes a requirement for forwarding success
EDI is not only efficient, but has long been standard in the cooperation between corporations and their logistics operations. Companies that do not have the technology hardly stand a chance in competition.
Digital requirements for logisticians are increasing
Whether corporate groups or medium-sized companies - today, customers in all industries expect more than fast delivery times. They want transparency as to when their goods are located where and in what quantity. Even across national borders. This is the only way they can optimize their supply chain.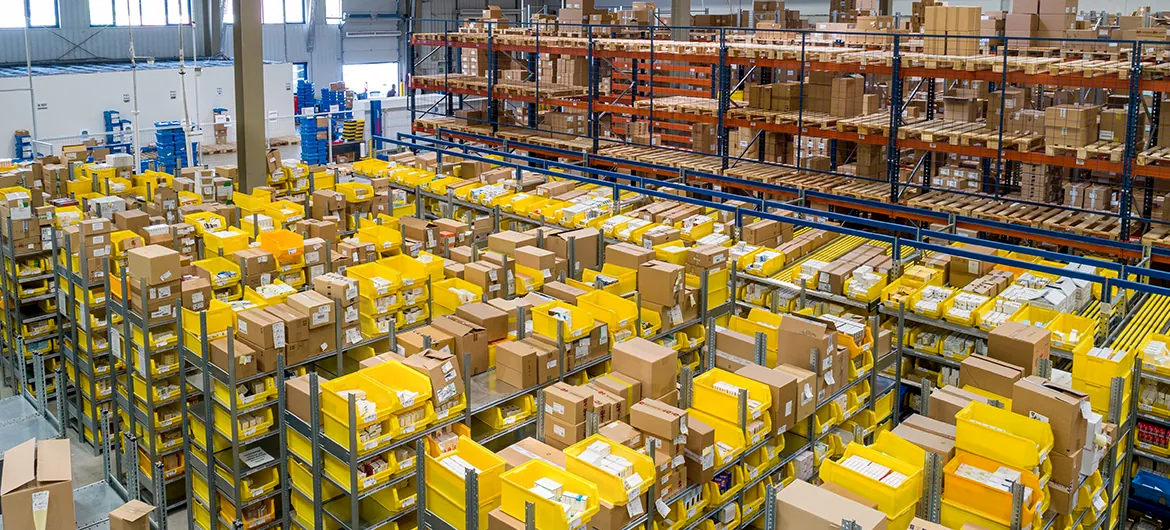 Especially the lucrative orders from market leaders are linked to high requirements for logistics service providers. Due to just-in-time or just-in-sequence production, companies want to know how much goods individual trucks have loaded. Where is a transporter located in real time? This enables them to react in the best possible way in the event of delays, to reroute in the event of accidents, and to remove affected products from circulation as quickly as possible in the event of recalls.
How EDI supports the supply chain - example for purchase order and shipping notification
Automation and cyber-physical systems are about to fundamentally change the supply chain, but manual effort can already be minimized thanks to EDI.
Companies can use EDI, for example, to automatically send orders to their suppliers when stock levels fall below a minimum level in the warehouse. There, the companies can transfer the data unchanged into their own processes. This eliminates the risk of errors and delays due to media disruptions. When the goods are shipped, the freight forwarder sends its delivery notification via EDI, so that the retailer is informed about the status of his order in real time.
Positioning yourself for the future on the market with modern EDI solutions
Speed, flexibility, transparency - freight forwarders must adapt to these requirements. With all the challenges that this poses for data processing. One is the variety of data formats used.
Freight forwarders with their interface function work with different industries, each of which uses its own formats for data transmission via EDI. They work with traditional companies and startups. One uses legacy applications, the other the latest ERP systems. Both expect their service providers to meet their EDI requirements. EDI has become a de facto requirement for freight forwarding service providers to compete successfully in the heterogeneous logistics landscape. The quality - the reliability, adaptability and user-friendliness - of the EDI solution determines the competitiveness of a freight forwarding company.
Our EDI software
i‑effect®: flexible, versatile, reliable
In logistics, some industry-specific data standards and message formats have become established. In addition to the widespread EDIFACT standard, i‑effect® also supports other standards such as FLATFILE. You can even serve cross-industry data formats via i‑effect®. Thanks to the modular system, you choose only the protocols, data formats, and message formats you need for your current customer base. In case of changes, modules can be added or cancelled easily. For EDI monitoring, you use a browser-based application that simplifies the control of processes with its graphical user interface.
i‑effect® offers you these possibilities
Communication protocols
AS2

EMAIL

SFTP

FTPS

FTP

X.400

OFTP2
Data formats
EDIFACT

FLATFILE

ODETTE

SEDAS

X.12
Message types
Shipping order

(IFTMIN)

Status report of the forwarder

(IFSTA)

Delivery bill

(DESADV)

Stock transfer

(HANMOV)

Loading report

(BORD)

Unloading report

(ENTL)

Status report

(STAT)

And more...
i‑effect® is the data hub for your EDI business in logistics
High response speeds & data transparency provides competitive advantages
Support of all major data formats, message types and communication protocols
Automation replaces manual data entry and data control
Planning reliability thanks to continuous and automated process chains
Reliable solution ensures high transaction security - even in 24/7 operation
Traceability of complex EDI processes thanks to WebControl process tracking
Indexing of EDI message contents using customizable, rule-based data recognition
Indexing of EDI message contents using customizable, rule-based data recognition
EDI connection of all common ERP/WWS systems and individual developments
Contact
We will be happy to advise you personally and compile
an individual concept with you. Request now without obligation.