In our blog you will find many exciting articles about i‑effect®, EDI and IBM i. If you have suggestions for a topic that interests you, we look forward to your suggestions.
What role do GLN and GTIN play for EDI?
Abstract - Barcodes can be found on every imaginable product today. They contain numerical information about their carrier. In economic cycles controlled by IT systems, this is indispensable today for uniquely identifying products or services. GTIN and GLN are the keywords here. What is hidden behind them?
Friday, 10. January 2020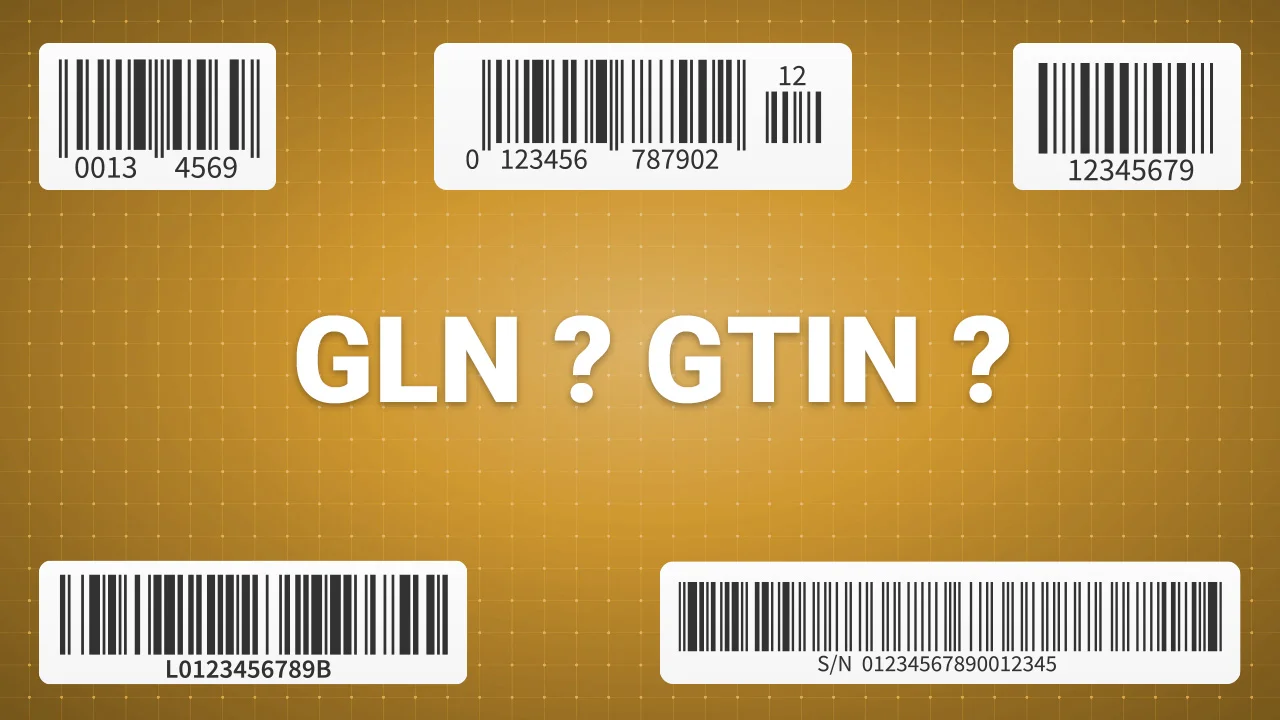 In electronic business, the mere name of a product is no longer sufficient to identify it unambiguously and to be able to track or manage it over multi-level value chains. Products can have the same name or - in the opposite case - can be given different names by individual actors along the supply chain. This applies analogously to addresses: In business transactions, orders, order confirmations, delivery notes or invoices are exchanged less and less in paper form by post or fax, but increasingly electronically, with EDI being a preferred form of transmission. And postal addresses are only suitable for use in electronic documents to a limited extent.
Every company that uses EDI with its trading partners therefore has to deal with the terms GTIN (Global Trade Identification Number) and GLN (Global Location Number). These are so-called GS1 numbers, whereby the GLN refers to companies, the GTIN to products. There is therefore a close connection between them.
ILN became the GLN
GLN is the current term of the former ILN (International Location Number). With this global location number, legal persons (companies, organisations) and physical locations (addresses, buildings, storage rooms etc.) can be identified unambiguously and without overlap. From the number itself, however, no conclusions can be drawn about the company to which it is assigned. While for small and medium-sized companies often only one GLN is sufficient, large organisations with many locations sometimes use 10,000 or more such numbers.
A GLN consists of 13 digits: a base number, a location reference and a check digit. It is issued by GS1 (Global Standards One), a private-sector registration authority that designs and implements global standards to improve value chains and is responsible for issuing GLNs and GTINs. GS1 Germany is responsible in Germany, GS1 Austria in Austria and GS1 Switzerland in Switzerland. The central administration ensures that no GLN is issued twice. Anyone who wants to know to which company a GLN belongs can ask the directory services (Global Electronic Party Information Register = GEPIR) of the individual GS1 organisations or directly from the company.
The allocation and administration of GLN and GTIN by GS1 is subject to a fee. If you have purchased a GLN and want to use it in the course of your EDI traffic, you still need an appropriate service provider like menten GmbH.
GLN Number structure (13 digits)

Example: menten GmbH GLN = 43 99901 544994
GTIN clearly identifies products during EDI exchange
While the GLN is used to identify legal entities and locations, the GTIN is a globally valid standard for the unambiguous identification of products and services. It contains product designation, weight, product group and other information and replaced the EAN (European Article Number) used until then in 2009. In EDI traffic, products should be required to have a GTIN. In this way, invoices, orders, order confirmations or shipping notifications can be clearly identified in a standardised way. GTINs are mainly used in the retail trade, but are also a basis for communication in e-business. Suppliers in the retail trade who communicate with their customers via EDI should therefore definitely address the issue of GLN and GTIN.
To form the GTIN, a company first needs a so-called GS1 base number. Its first three digits are the GS1 country prefix, which provides information about the country in which it was issued. Together with an individual sequence of digits for the article number and a check digit, the GS1 base number forms the GTIN. Depending on the class of the base number, up to 100,000 GTINs can be formed. Like the GLN, a GTIN usually has 13 digits, but there are also 8-, 12- and 14-digit versions. To uniquely identify a product, the GTIN is applied to it in the form of a barcode. It is encoded in it and can be scanned. The GTIN is always found on products directly below the barcode.
Just as with the GLN, the GTIN cannot be used to draw direct conclusions about the company whose products/services it is assigned to, without having to look up the company itself. A look at the GEPIR directory services of the individual GS1 organisations or ask directly with the company, which GTIN it uses.
GTIN-13 Number structure (13 digits)


Example: Egetürk Sultan-Kangal-Sucuk EAN = 4017979023004

Back to overview