EDI projects require a wide variety of specialized knowledge. In our glossary, we provide answers to most of the terms you may encounter in your EDI project.
DB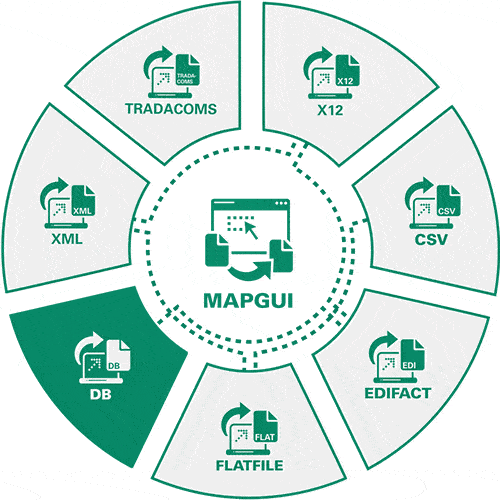 DB - Connection of databases as EDI interface
Any2Any - Map data in any imaginable combination between EDIFACT (with all Subsets), XML, FlatFile (SAP iDoc), CSV, ANSI X.12, TRADACOMS or databases (DB2, MySQL, MSSQL, Oracle) without limits and in an automated enviroment. This maximizes productivity and provides faster and more effective processing.
Functionalities
The Drag&Drop-Mapping simplifies the training of new employees, because programming skills are not necessary. That creates competitive advantages and reduces the IT-costs.
database - Any2Any-conversion
Connections to DB2-, MySQL-, MSSQL- and Oracle databases
Commitment control unbroken transactions in DB2 tables in event of aborted conversion